Advice From Algorank
Facebook Marketing Company Near Me:

How to Use Facebook Ads
Do you know nothing about Facebook ads? Maybe you are new to Facebook marketing and you don't know where to start. You might have tried searching for help on creating ads for your business with no luck. Maybe you have even tried to create ads before but didn't get great results. No matter the case, it is time to learn the truth about Facebook ads and how you can use them to benefit you and your business.
Do you want to know how to create Facebook ads that will work for your local business – including your products and services? Do you want to maximize your return on investment? If so, you need to know how to set up ads, use the Facebook Ads Manager, and avoid common mistakes that are often made with social media marketing.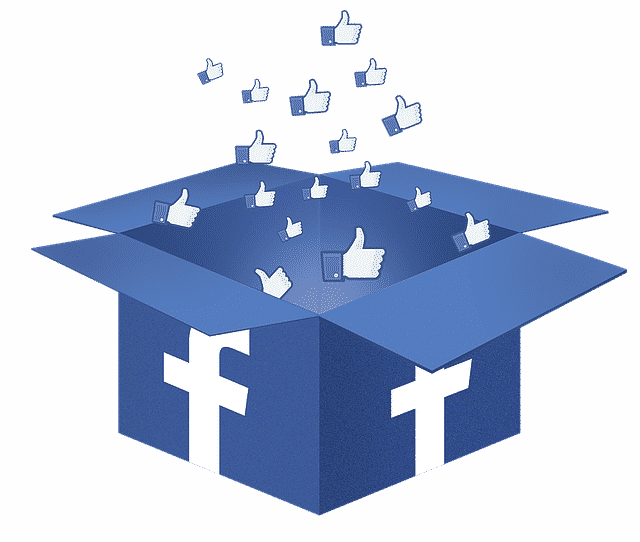 Why Use Facebook?
Before you learn more about how to use Facebook ads, you may be wondering why Facebook is more important than other social media platforms. The reason for this is because you already have an audience on Facebook. Millions of people log into Facebook every single day. You also get the most reach with Facebook. In addition, you can target your specific audience and test ads out for a minimum of $1/day. However, you will get better results with more money per day.
Who Can You Target on Facebook?
Now that you know more about why you should use Facebook ads, you may want to know who you can target on this social media platform. You can target your email list demographics, income ranges, people likely who are likely to move, people who are likely to purchase a new car, employees of a company, people interested in golf, those who have watched your videos on Facebook, etc.
What Are the Most Common Mistakes Made with Facebook Ads?
One of the most common mistakes is sending people directly to your website. You want to have them fill out the lead form, so you can get their information and possibly upsell them after they have filled out the form.
Another common mistake is boosting your Facebook posts. This is a problem because you are missing out on a lot of targeting features that you get with Facebook ads. If you don't have these targeting features, you don't reach as many people.
You need to know how to tell what your ROI or return on investment is. If you can't figure this out, you aren't going to know if your Facebook ads or other social media marketing techniques are working.
Another mistake is giving someone multiple options of things to do. You want them to have 1 option only. This way they don't have to make a decision and they are more likely to commit.
Lastly, you want to make sure you put yourself in your customer's shoes. If you don't understand what your potential customers need, the ad isn't likely to be successful.
Should You Make Your Facebook Ads Creative?
YES. Your Facebook ads should be creative or at the very least, attractive to your viewers or customers. You can use videos. These need to engage people and bring them in. They need to offer value to your viewers. Another option is to use a slideshow. These are quick to make. However, you will want to make sure they grab the attention of your viewers. Using photos and text is always the best. Lastly, you can use images. Keep in mind, though, that you shouldn't use stock images. If you do use an image, instead of a video or slideshow, you must make sure your ad copy is excellent.
What Goals Should You Have When Writing Your Facebook Ads?
Your number one goal when writing a Facebook ad should be to get your customers to take action. You want them to click on your lead form and fill it out. In the sales ads, you want them to purchase a product. One way you can do this is by putting yourself in the customer's shoes. Imagine what they are going through and write your ad to fill their needs.
You want to mention what the biggest problems are that you solve for your customers. These problems should be mentioned in your ad, so you can provide a solution to them, as well.
Another thing you want to have people do is to read all the way through your Facebook ad. You can do this by providing them with the hook that was mentioned earlier. After you hook them in, you can evoke emotions out of each of your customers by telling a story. You can also get people to read all the way through your ad by making it very easy to read and simple to understand. You never want to write a confusing Facebook ad or people are going to scroll right on by.
What Are Some Other Facebook Ad Tips?
One of the Facebook ad tips that you may want to consider is the use of emojis. You shouldn't be excessive with these. However, using them casually can draw the attention of your customers or viewers.
You will also want to space out your writing. If you write long paragraphs, people will probably scroll past your ad. You want to keep your sentences and paragraphs short. 1 to 3 sentence paragraphs are best for and look for a Facebook Marketing Company Near Me.
It is also important to keep your Call to Action above the fold. This means you want your Call to Action to stay above the "See More" or "Continue Reading" button. You can always put your Call to Action twice – once above the fold and once at the end of your ad.
Lastly, you want to make sure your Facebook ad is optimized for mobile devices. One paragraph on a mobile device is going to be longer than on a computer. Be sure to keep this in mind when you are writing and creating your ads.
How Can You Persuade People to Take Action?
When you are creating your Facebook ad, your main goal is to get your customers or viewers to take action. There are some persuasion tactics that can help you to do this.
First, you want may want to use scarcity. You can state that there are only so many spots left or so many of the discounted product left. Another example is to state that the offer is only good through today.
You should ask "Yes" questions. Make sure the questions you are asking get people to say "Yes". If they agree to what you are asking, they are more likely to take action.
Answer any possible objections. Think about the objections that someone might have to what you are offering. Make sure to answer those objections and leave your customers wanting to click on your link or form.
How Can You Turn Facebook Marketing Company Leads Near Me into SalesLeads Into Sales?
Many people will start getting leads, but they don't know what to do once they get a lead. The first thing you want to do is to call the lead instantly. The longer you wait to call a lead, the more likely they are to change their minds.
Ottawa web development and design service help convert these leads into sales! Or Search "facebook marketing company near me" to find us on google.
How Will You Get Results with Facebook Ads?
The first and most important thing that you are going to need to do is to offer something valuable for free or a discounted price in your Facebook ad. Once you have decided what you are going to offer, you will lead these people to a form where they will fill out their name, email, and/or phone number. You can also send them to your product page instead of a lead form. After they have gone to the lead form, you will want to lead your viewers to a thank you page. They will have received the promised goods and you can even upsell them on your thank you page.
What Do You Need to Create Your First Facebook Ad?
To create your first Facebook ad, you need to determine what your bait is going to be. Then, you will need to create your ad, funnel, and test them. After you get your ad to work, you will set up retargeting ads. Lastly, you will refine and optimize your ad.
Now that you have a better idea of why Facebook ads are so important, how you can make a Facebook ad, and what mistakes to avoid, you can get started. Remember, testing your ads is very important. Did you search for "facebook marketing company near me" ? This is an example that you want to make sure you are targeting the right demographics and using the best copywriting, images, and videos for your ads. If you can successfully do this, you will have a great jump into the world of social media marketing. Get started today!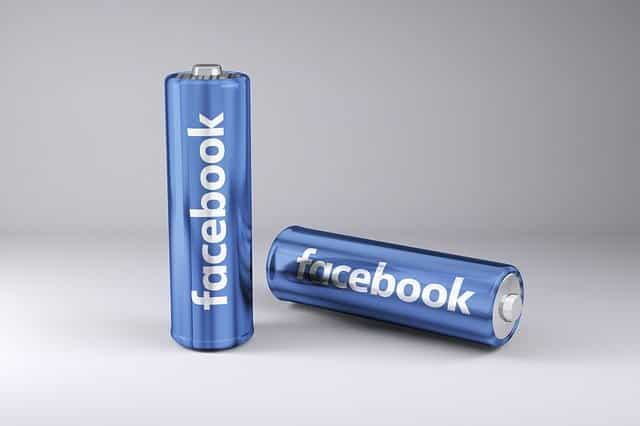 How Can You Write the Best Facebook Ads?
First and foremost, your copywriting needs to be top-notch. Once you have your copywriting skills down, or after you hire someone to write your ad for you, you will get into creating the components of your Facebook ad.
You will need to start with your hook. Starting your ad by calling out to someone – such as homeowners who are selling their home – is a great beginning to an ad. After you have called someone out, ask a question that intrigues the viewers.
Next, you need your pain points. You need to point out their struggles. This is where you will put yourself in their shoes. Imagine what they are going through. In the instance of people who are trying to sell their home – they don't have a lot of time to market and sell their home. They are working or busy with other responsibilities. Point this out and let them know you feel for them.
After you use the pain points, you will want to instantly provide them with a solution. Your offer will be your solution. Remember, this is your discounted or free offer that you are using as bait to get people to fill out the lead form or to go to a sales page.
Lastly, you will have your call to action. This is extremely important. Make sure your call to action seems urgent. For example, you can tell them to click to download your free offer or to proceed to the discounted product or service. Once they have done this and filled out their information, you have your lead. You can call them up and have a conversation with them to see if there is anything else you can do to help.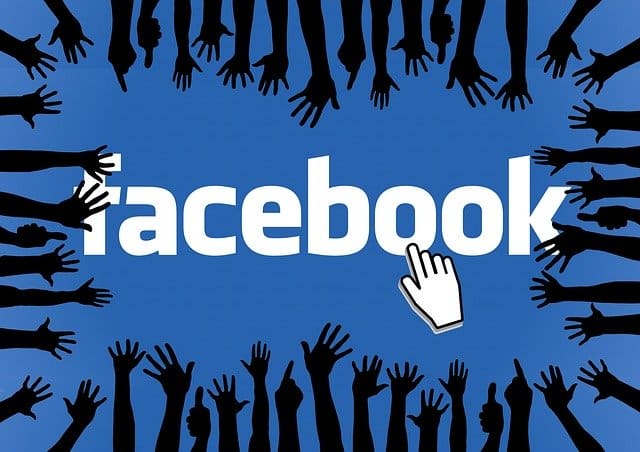 A Small Game We like To Play In Predicting The Future.
What did you type in the serach bar to find us?
Here is our guesses: 
"facebook marketing company near me"
"facebook marketing company"
"facebook ad marketing company"
"best facebook marketing company"
"digital marketing company facebook page"
Ready To Make a Real Change? Let's Build this Thing Together!
If you are interested in speaking with Algorank a Facebook Marketing Company Near Me about an upcoming project, there are a number of ways we can make that happen. Filling out the form would help us get the right person in touch with you, or you could give us a call.
Contact
115 Bank Street, Suite 23
Ottawa, ON K1P 5N5
Phone
Toll Free:

1 (888) 216-6189

Canada:  1-613-416-9512