Websites are meant to advertise about your firm to the world or places where it's hard to reach. For that, you would need a website made by a professional website design Ottawa firm. If you are thinking about how a professional website design will benefit you and your business then read this article to know that and many other things.
Advantages of good web design services
Having a professionally built website is not only beneficial but necessary if you want to stand out amongst your competition. In today's technology age, people are not searching for you in phone books anymore. Potential clients are Googling you, searching your website for contact information, and comparing your website to competitors in order to determine who suits their needs the best. Unfortunately not every business owner sees the value in spending money to have a website professionally built to reflect their business and personality. Here are a few points on why it is beneficial to have a website built for you by a professional media firm –
1. Better SEO
SEO or search engine optimization is the most important part of the Algorank digital marketing process. It enables you to optimize your website and its content according to the latest trend so that your website posts and pages are ranked among the top in any search results. Thus having a website that is optimized according to a search engine is important. A good web design boost and helps you to have better SEO for your website.
2. A Unique Design
Images, graphics, text, sliders, and colors are some important things that are to be used to give your website an appeal that can attract people. A Website Design Ottawa professional will ensure that you have a unique template and design for your website which will give your website uniqueness and help to gain people's trust in you. Your website will be the first impression for anyone who will be checking your product/service for the first time so it's important to have a beautiful custom made website to make the impression.
3. What's trending
A website design Ottawa makes sure that your website is updated according to the latest trend and updates. This will help you to be updated and following the trend which the world is following, staying updated is very important in digital marketing.
4. First, look
When your website is on a global platform then it is obvious many people will be looking at your firm for the first time. No one really knows much about your firm and it will be difficult for them to choose you if you have a shady website. Thus when you have a good looking optimized website then it helps to gain people's trust and create a positive first impression for you.
5. Latest technology
A professional Ottawa web design firm chooses and uses the latest tools and software on your website. These tools and equipment require proper knowledge and also a huge investment to use. Surely you cannot to all this and that's when you can choose us.
Algorank is a professional web design Ottawa firm that will make sure you have all the necessary updates and plugins installed and give you the best webs design for your website.
How a web design affects SEO?
Web design affects user experience, but it also affects search engine rankings. Poor web design practices lower your SEO rank, showing your site lower in search. That has a direct effect on your business, that is why it's so important to invest in SEO-focused web design from the start.
1. Speed of the page
For Google page speed is very important to determine the ranking of a page. Search engines use a different algorithm and ways to determine the ranking of a page, and one of the factors for it is the speed of the page which is possible only with good web design. Flash plugins, images, and other things make the website slow. Thus you can lose a lot of traffic and people will not wish to visit your website again.
2. Domain name
A domain name is an important factor which is like identification for your website pages and posts. Pick up a domain name relevant to your business name as it represents your business name. A domain name is an important part of SEO too as you to place necessary keyword over there. However, do not go for a lengthy domain name as audiences might have difficulty in remembering such domain names. This surely has a great impact on SEO.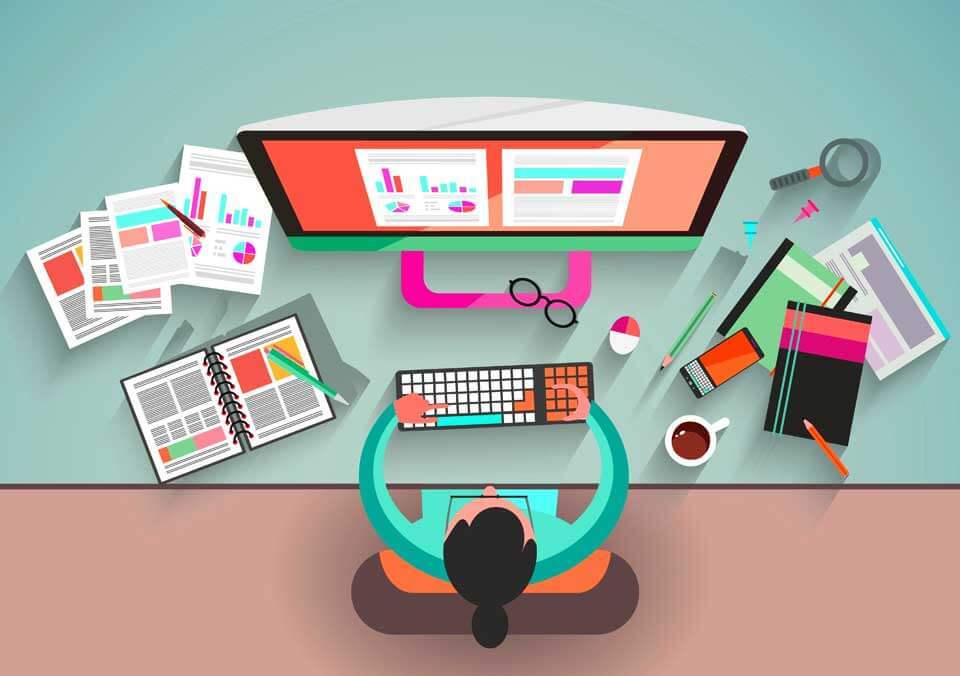 3. Heading tags
Heading tags are another important component of SEO. It helps users to make a quick look at what actually the page is about. When you have easy and attractive headings then readers will connect more easily. Make you heading catchy and worthy. The search engine uses these headings as markers to know what is in the post and other essentials to remember.
Also, there is a tag that is very important even for SEO that is an H1 tag. This tag is put on the foremost page heading.
4. User friendly
Probably the most important reason why you need services of a website design Ottawa services. User-friendly design and data are important for people to understand and connect what written on your website. Good web design always ensures that every data shared is explained in the best way possible.
Always choose the best SEO services for you as it will make sure your website is ranked well in a search engine. Algorank is one of the best Ottawa SEO consulting company which you can choose, we have professionals who are skilled, knowledgeable and have the experience to handle any task of yours.